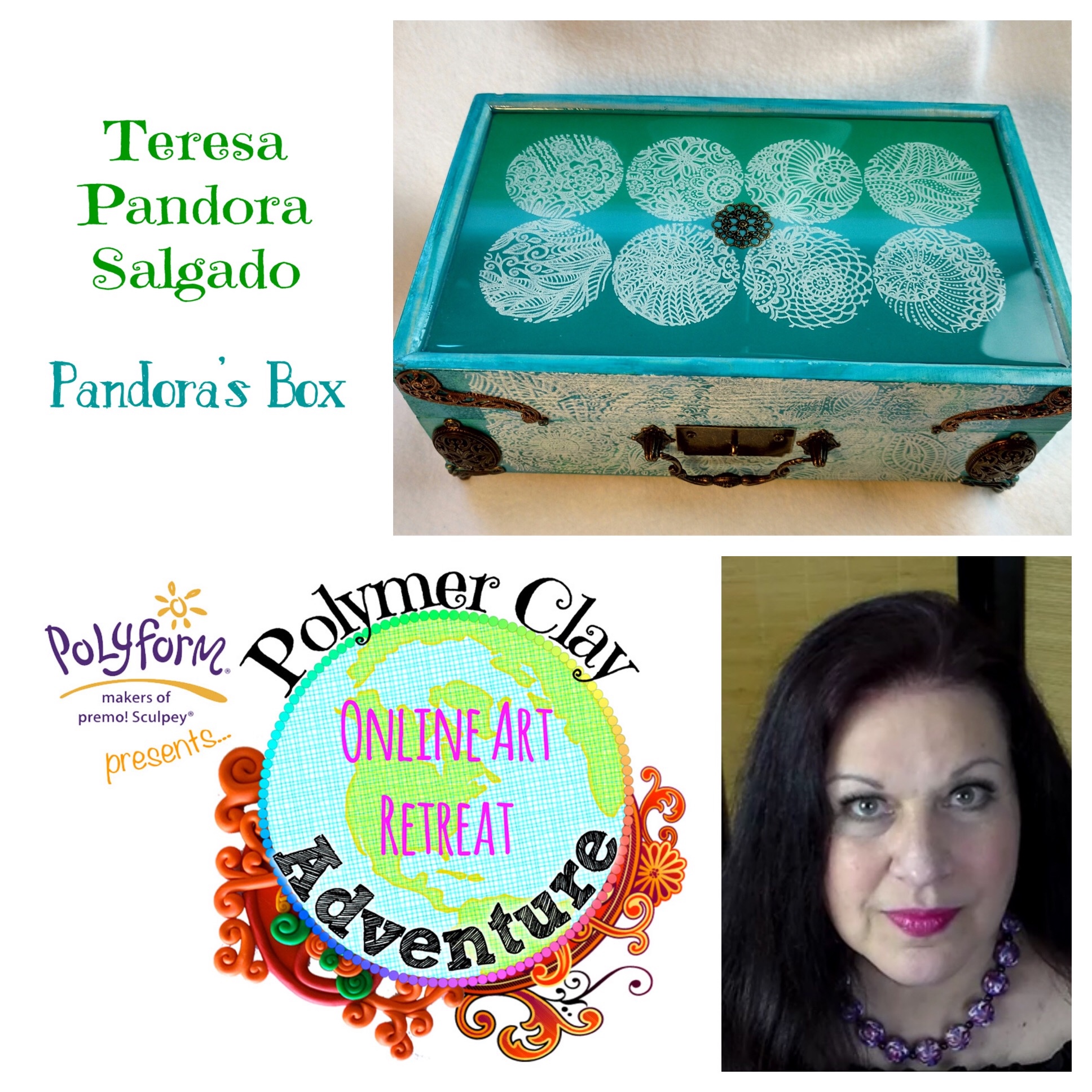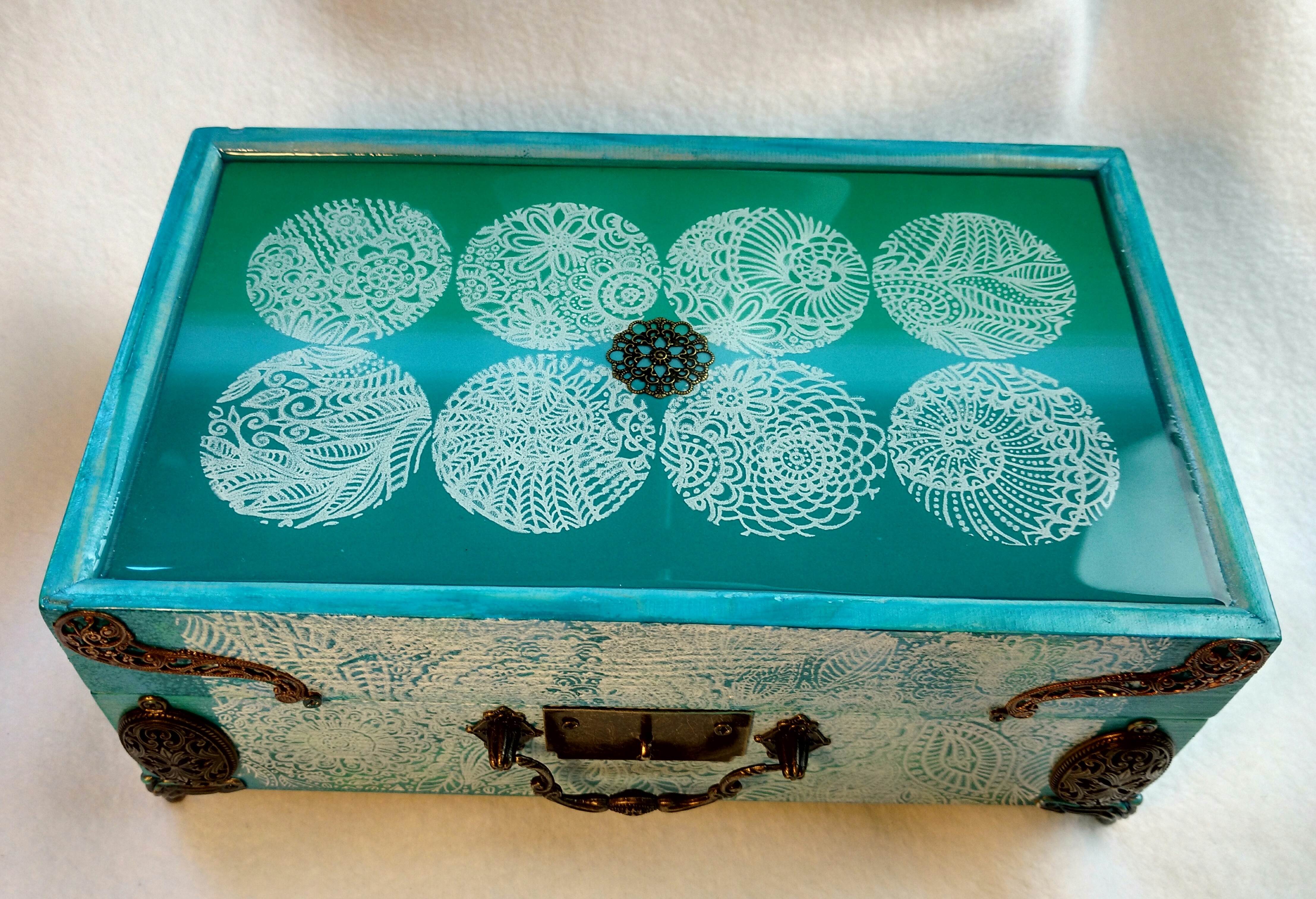 Mixed Media Magic is the perfect way to combine crafting techniques. Our heirloom box features polymer clay, painting, silk screening, decoupage and resin techniques.
Your Instructor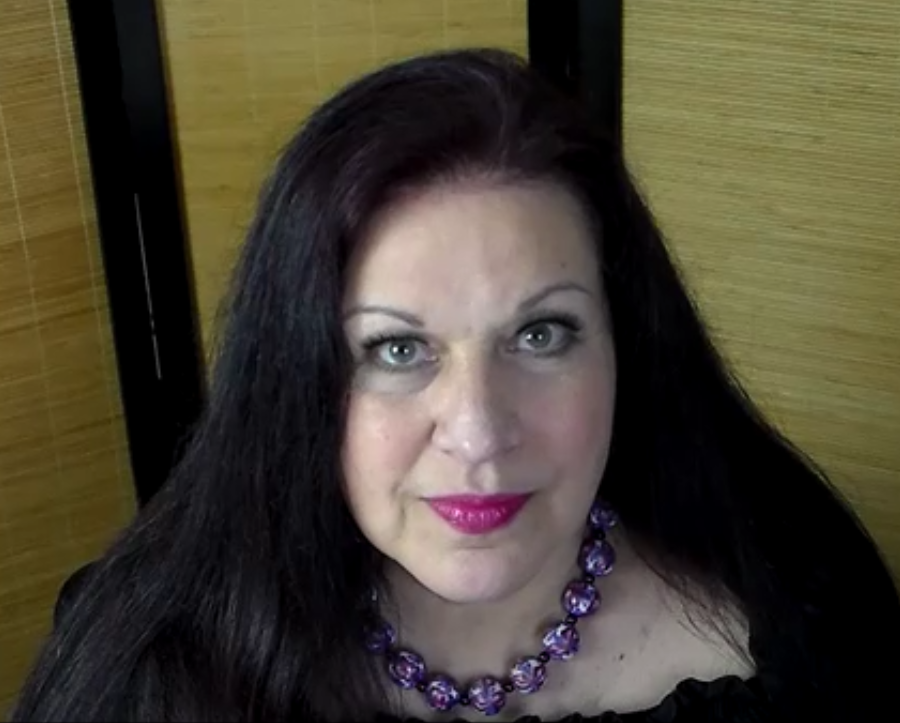 Teresa Pandora Salgado is a full-time polymer clay designer and instructor. This is her third year as a teacher at the Polymer Clay Adventure. You can find her tutorials and her column, My Way, in Polymer Café Magazine, where she has had two covers and an Artist Profile. She also offers complete courses on her Curious.com channel, Polymer Claydate with Pandora. She is a member of the elite Sculpey Design Squad and her tutorials can be found on Sculpey.com. Pandora's is the inventor of CaneBenders, SquareBenders, CaneCaps, SquarePairs and more, which she sells thru her e-store Tinypandora.com. Her YouTube channel, Superclaygirl, has been seen by over a million people in 151 countries.
Join us today at Polymer Clay Adventure 2017
and get this class along with 23 others, a fun year of community and support, and more!
This Workshop is only available as part of a bundle, or is not yet for sale.