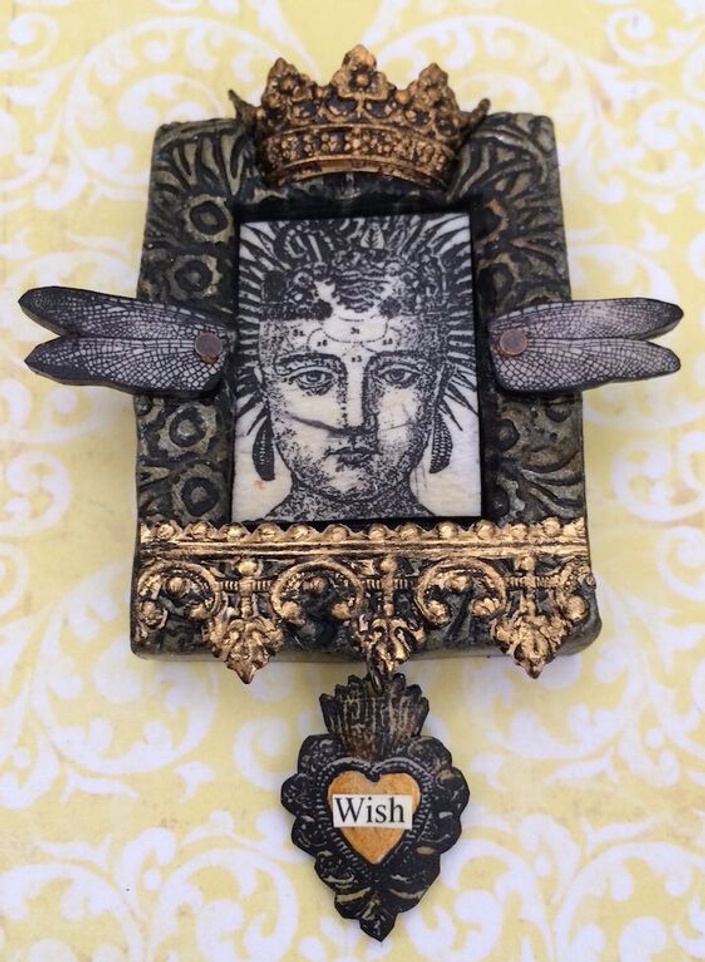 Crowned Amulet Pendant with Laurie Mika
An amulet is "an ornament or small piece of jewelry thought to give protection against evil, danger, or disease." This small polymer clay and shrink plastic pendant can be individually personalized to bring good fortune to the wearer! I will share techniques for using polymer clay as the base for the pendant that include rubber stamping and altering the color to make it look ancient. I will also share techniques for using shrink plastic to add details to the amulet. Ways of adding a bail or eye pin will be covered as well. And of course, it will all be topped off with a crown!!
This class was originally part of the Art Jewelry Adventure in 2016. Now you can enjoy Laurie's fun techniques to create this polymer clay and mixed media mosaic pendant, featuring her signature style!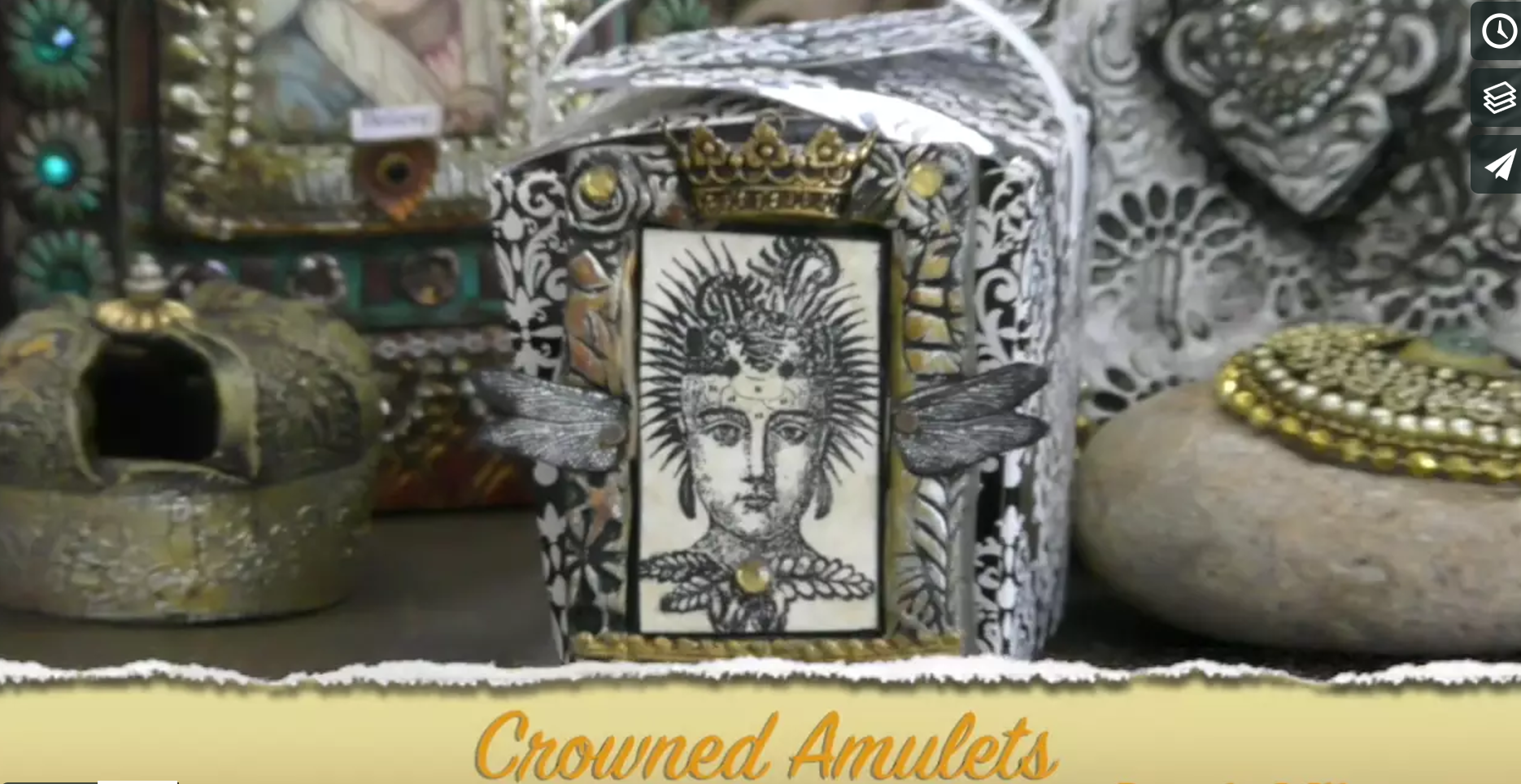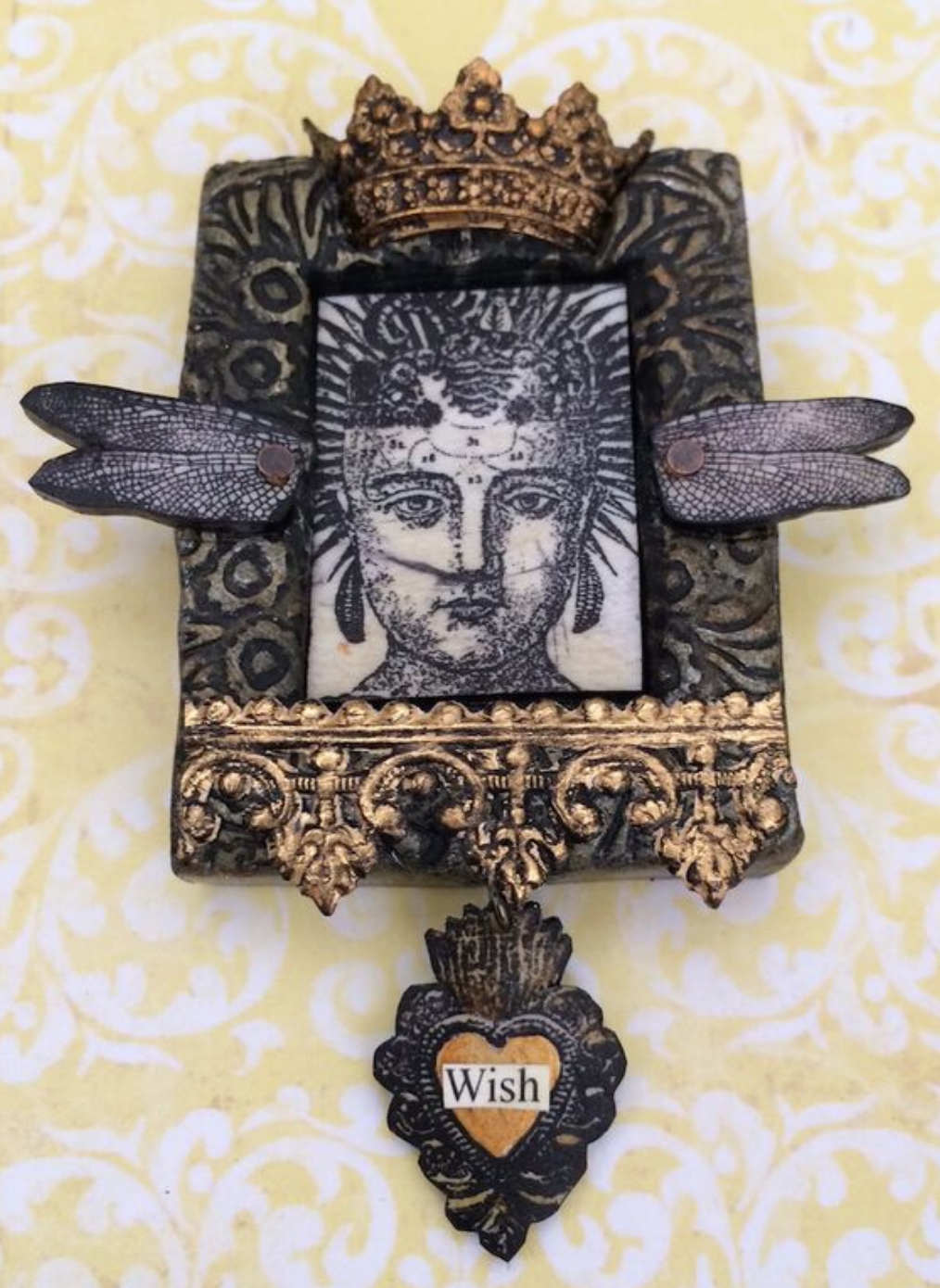 Your Instructor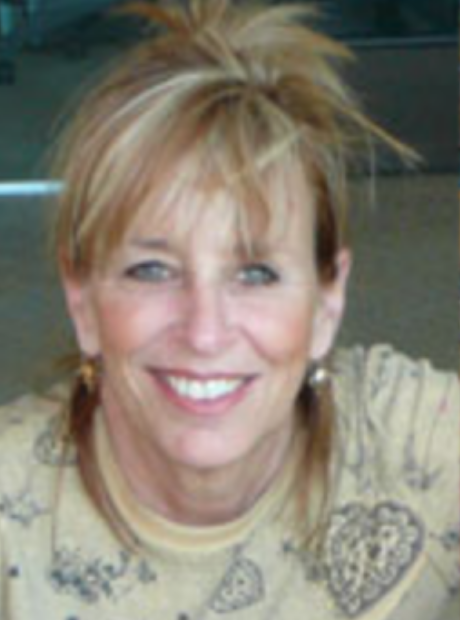 Laurie Mika is an artist, author and instructor. Over the last two decades, Laurie's mixed media mosaic work has evolved into an original and easily recognizable style. Her unique approach combines handmade polymer clay tiles with beads, jewelry pieces, charms, glass tile and found objects. She feels very fortunate to be able to combine her love of travel and passion for art through teaching at art retreats at home and around the world.
Laurie's work has been published in countless magazines and books. She has appeared on both HGTV's, That's Clever and on DIY's, Craft Lab. Laurie's own book, Mixed Media Mosaics, was published by North Light Books in 2007.
Laurie's background in painting is evident in her mixed-media works influenced by Medieval, Renaissance and Mexican folk art. The gilded devotional panels of the past become secular icons imbued with personal narratives. Art and folk traditions referenced in her work derive from her travels and experiences of living abroad. The highly embellished surfaces, including segments of text, form sumptuous tapestries of traditional and modern materials. Like a modern-day alchemist tinkering with the ancient art of mosaics and contemporary assemblage, Laurie finds magic in combining disparate elements.
Curriculum
Crowned Amulet Pendant
Available in days
days after you enroll