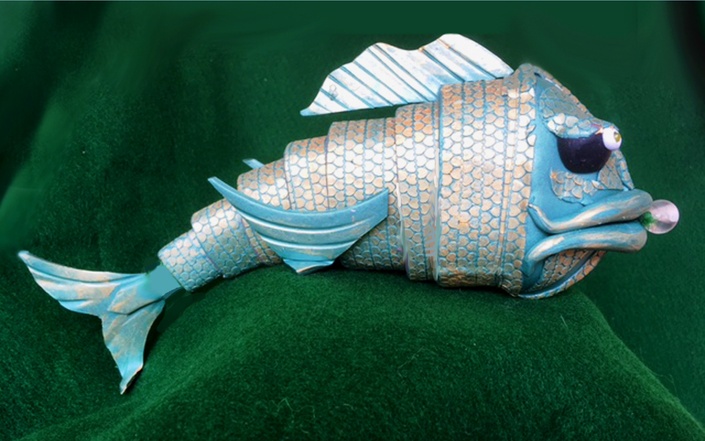 Articulated Fish with Suzanne Ivestor - PCA 2018
Part of Polymer Clay Adventure 2018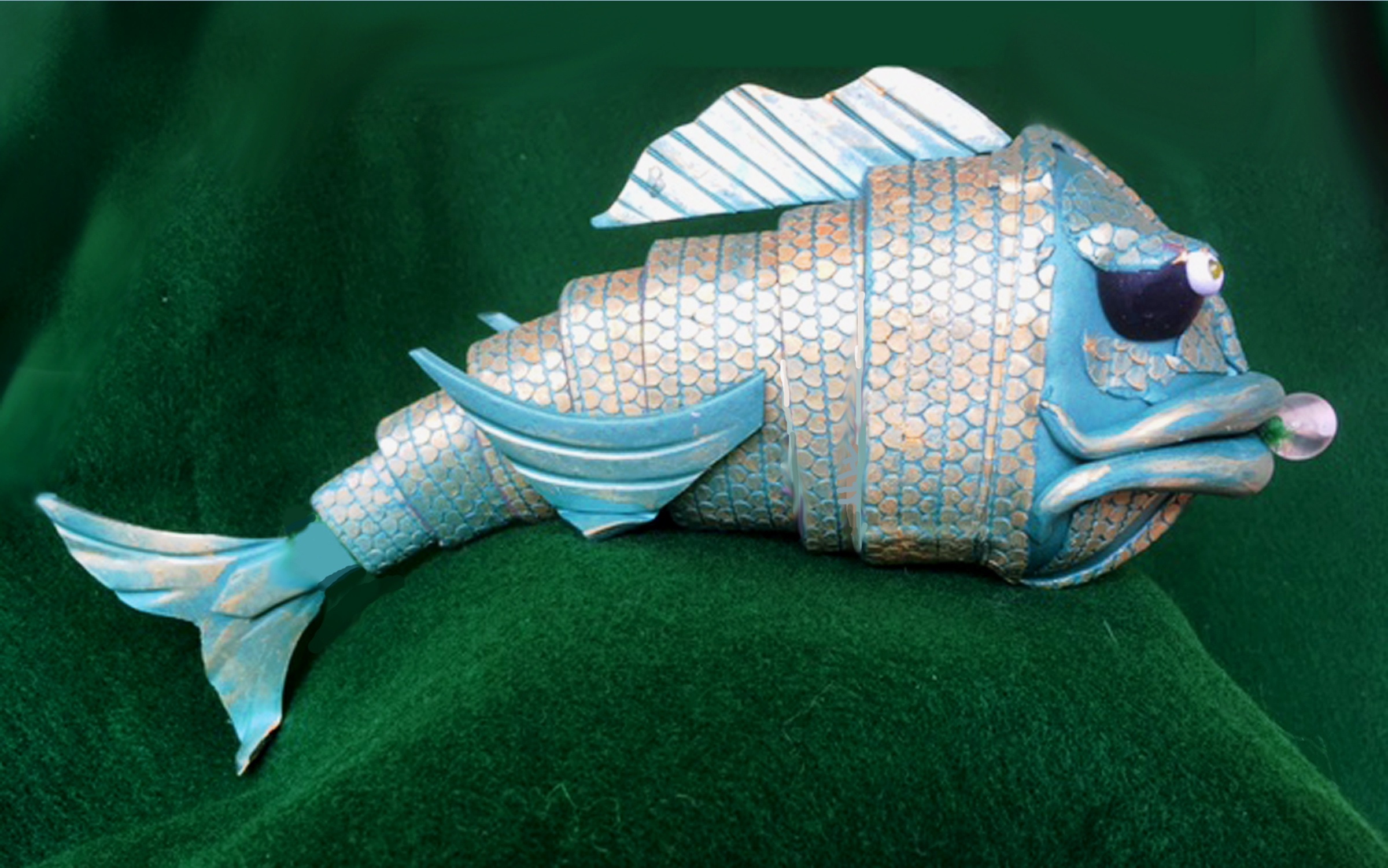 In this workshop, you'll be making a large, bendable fish (approximately 10 x 4 x 2 inches), with metallic-stenciled skin. You can decide whether you want your fish to hang from a ring in its mouth or sit on a flat surface. The workshop will emphasize several skills and techniques: making a series of nesting rings, creating a unique surface effect, sculpting a hollow form and then giving it a face, and connecting the all parts so they're moveable. The techniques taught here could be modified easily to create an armadillo or a mermaid instead of a fish, to name but two of countless possibilities. The hanging fish would also lend itself to becoming a delightful base for wind chimes.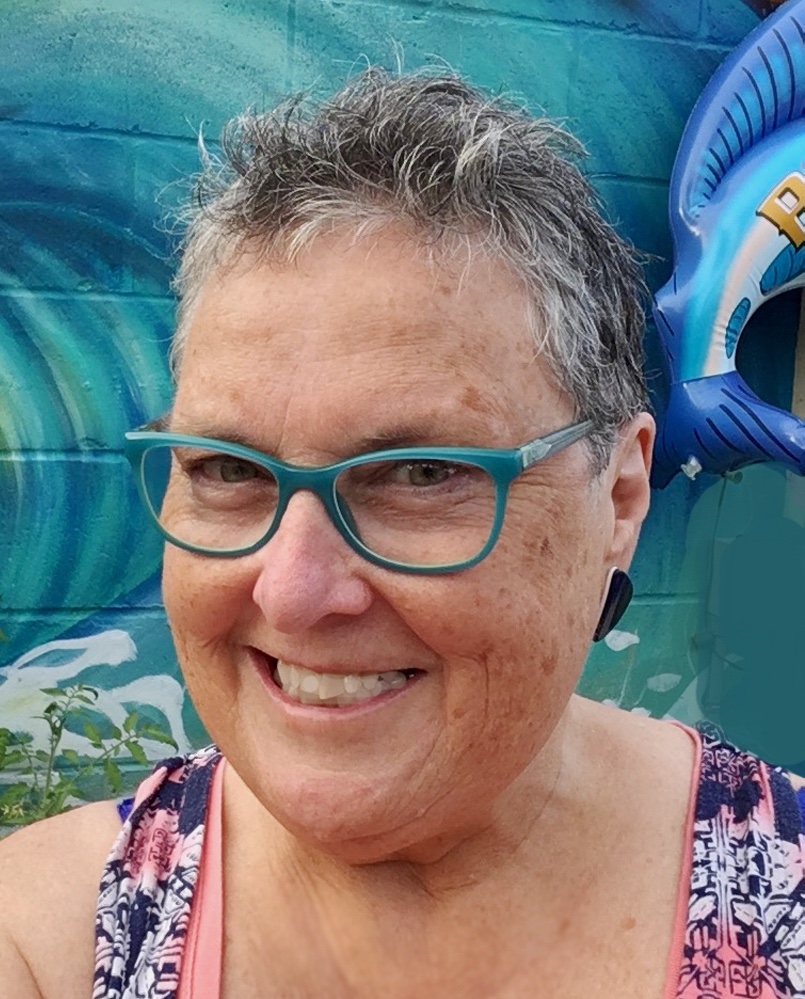 I discovered polymer clay around 1999 and was instantly consumed by my own enthusiasm. Every new tool, every new technique was a magical experience! I started using polymer to create decorative objects for my home; later I branched out into bead- and jewelry-making. I'm always looking for new challenges and love exchanging ideas with other artists. Now teaching the skills and techniques I've developed is my greatest pleasure.

For the last several years, I've been known as "The Polymer Chef," the contributor of a regular column, at first, to Polymer Cafe magazine and, now monthly, to Polymer Clay Universe. Each column presents a recipe combining polymer clay in different colors, and often with unusual ingredients, to create unique textural or imitative effects.

The greatest rewards I've gained from working (and playing) with polymer clay are self-confidence and a hopeful attitude. Several years ago I was diagnosed with a type of lymphoma. Being actively involved in the polymer community (including as president of the International Polymer Clay Association in 2009-10) has allowed me to make friends, share ideas, receive support, and generally learn to face the uncertainties of life.

I now live a beachy life in northeast Florida with my husband, Stan, and our two delightful dogs. But my roots are still in the Chicago area, where the rest of my family lives, including our son, Simon, and three terrific grandsons.

Curriculum
Articulated Fish
Available in days
days after you enroll
This course is only available as part of the Polymer Clay Adventure 2018 Bundle.
You get 24 courses PLUS a private community, all the support and sharing you need and want, material lists, interaction with people all over the world, swaps, Live video events, a weekly email full of inspiration, and more!
Join us HERE.