Ilysa Ginsburg & Kira McCoy - your Hosts!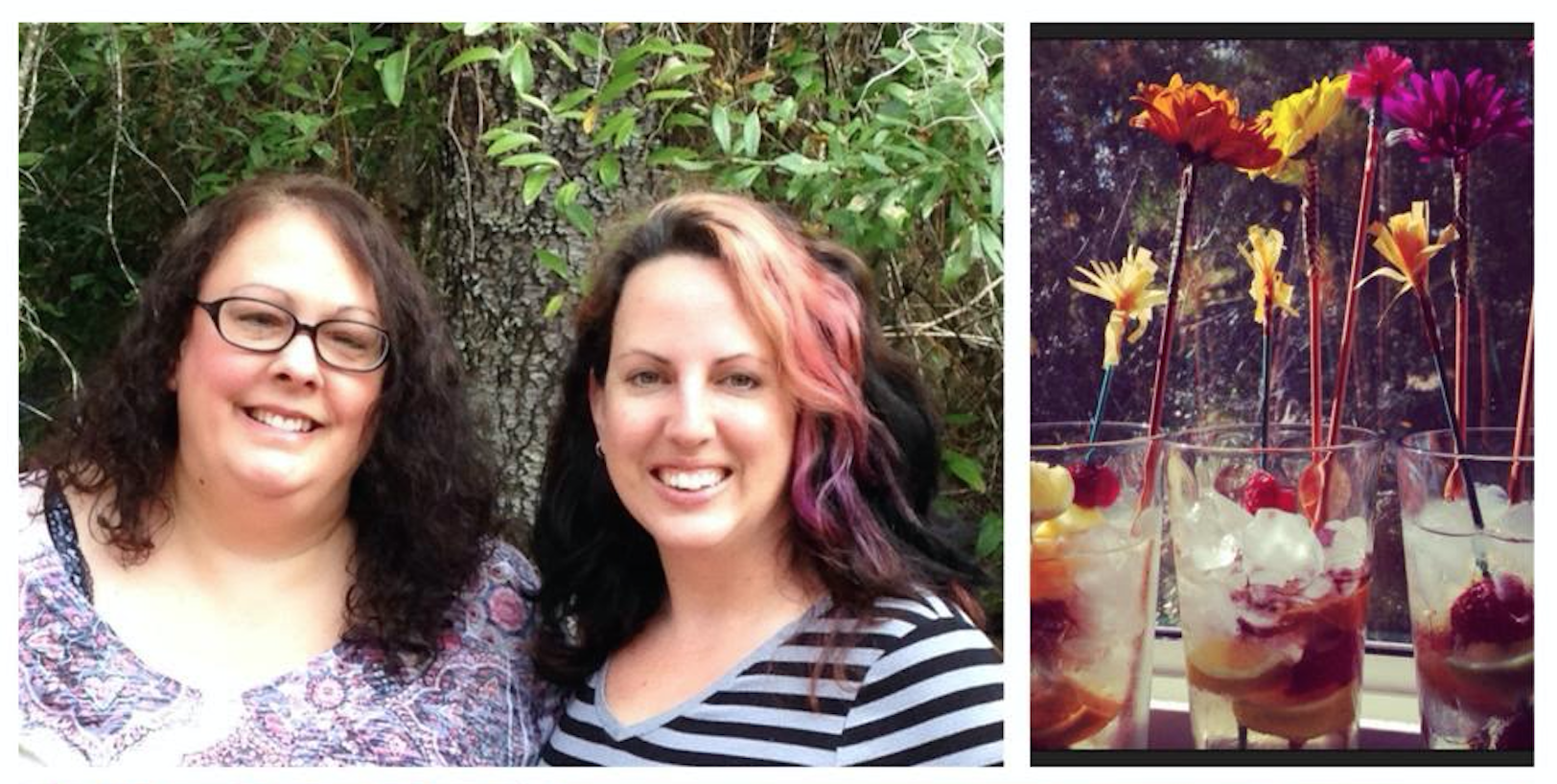 We want to live in a world where everyone loves to mix up their media and enjoy art making and friends around the world, no matter where you live or how you create.
As art explorers and podcasters, we have been featured on the Etsy.com blog, CreateMixedMedia.com, CraftGossip.com, PolymerClayDaily.com, BlogTalkRadio.com, and in magazine articles and books including our own, Polymer Clay Art Jewelry, published with F & W Media and available at Michael's, Barnes & Noble, Amazon, and more.
When we are not up to our elbows in polymer clay, covered in paint with beads stuck in our hair, you can find us outdoors enjoying nature, reading a great book, or snuggling with our black cats.
Polymer Clay Adventure has been an incredible success hosting over 50 teachers and 1500+ students in more than 40 countries around the world in it's first 2 years, and now we are moving into year 3 and will soon be recruiting teachers for year 4!
We created it to bring together polymer clay enthusiasts and teachers from all over the world with no barriers like the expense and inconvenience of travel, and with the comfort of creating at home. We do this in our own business- we met online in an Etsy forum way back in 2006, and we have only seen each other in person maybe a dozen times!

We started as PolymerClayPodcast (which you can find on iTunes) and grew into PolymerClayTV with over 400 videos on Youtube and a new one each week. We blog about our projects and create and sell awesome art supplies at www.CreateAlong.com, our main site and shop. Visit CreateAlong.com for our email and phone.
---