Meet Yoola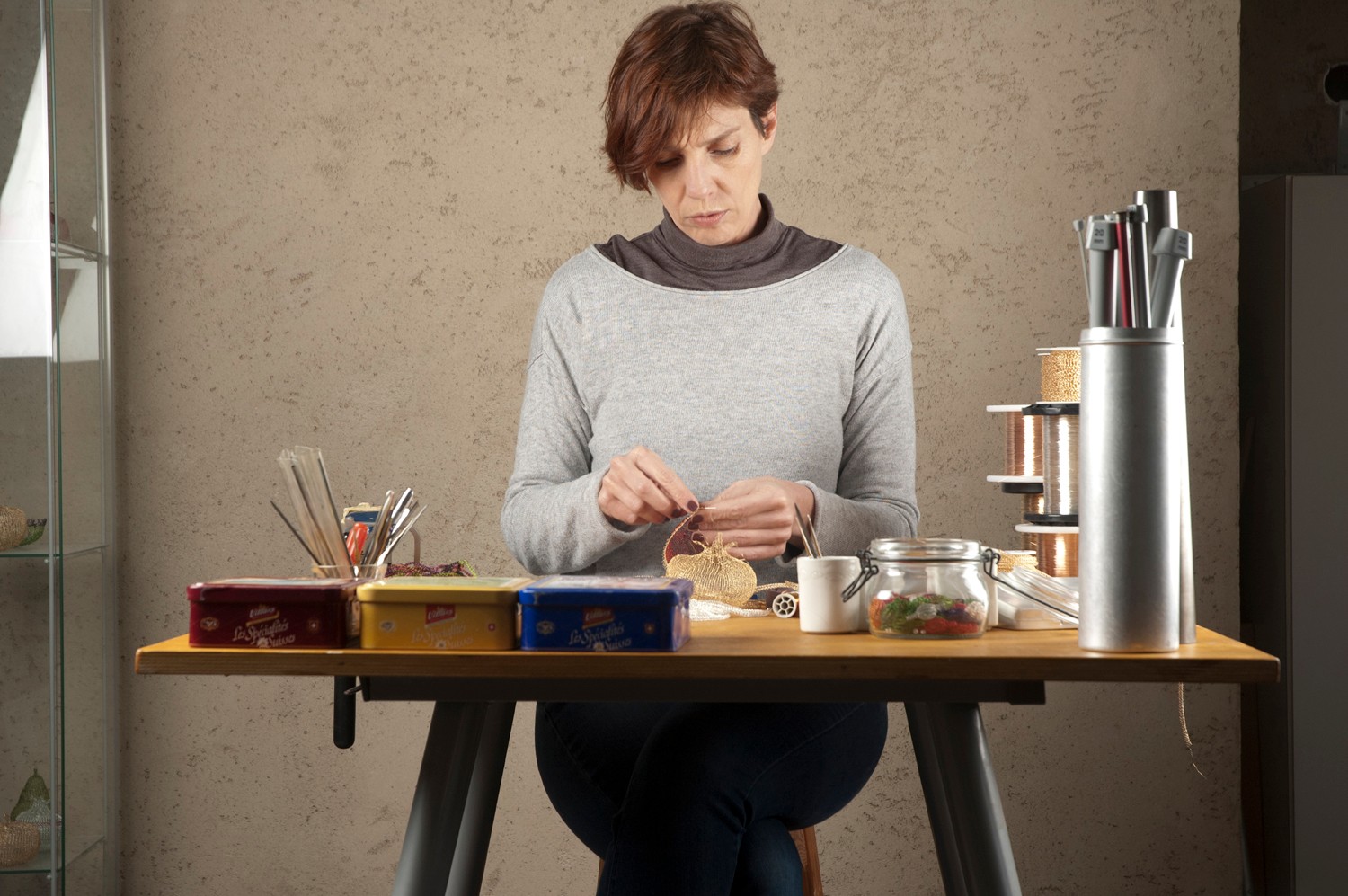 I'm Yael falk aka Yoola , the designer behind YoolaDesign, by education I'm an industrial designer (B.S.C 1993) with experience in the field of product development, by passion I'm a metal crocheter and a jewelry designer.
In my view there is a lot of resemblance between the complex 3D forms I build on the computer and the elements I create with my own hands in my wire works. The wire work started as a hobby while living abroad, but has widely developed, and now became my main occupation.
"Less is more" is my main design concept. I wish I could design with air, but since I can't, I use thin, delicate wires to create clean, geometric jewelry that in some designs "cages" air. The work is done in a rare technique using a tiny crochet hook and nothing but my bare hands. I learned the basic technique in Montreux, Switzerland a couple of years ago and have been developing unique patterns and designs based on this technique ever since.
My finished items and DIY kits are sold in Museum shops, boutiques and online.
In addition to teaching online , I also run workshops for small groups in my studio to enable others to enjoy the knowledge I have accumulated.
I see endless design opportunities in the invisible spool knitting technique , one example is polymer clay collaboration of the lesson I give here with Kira.