Tejae Floyde - Stand Out Image Transfer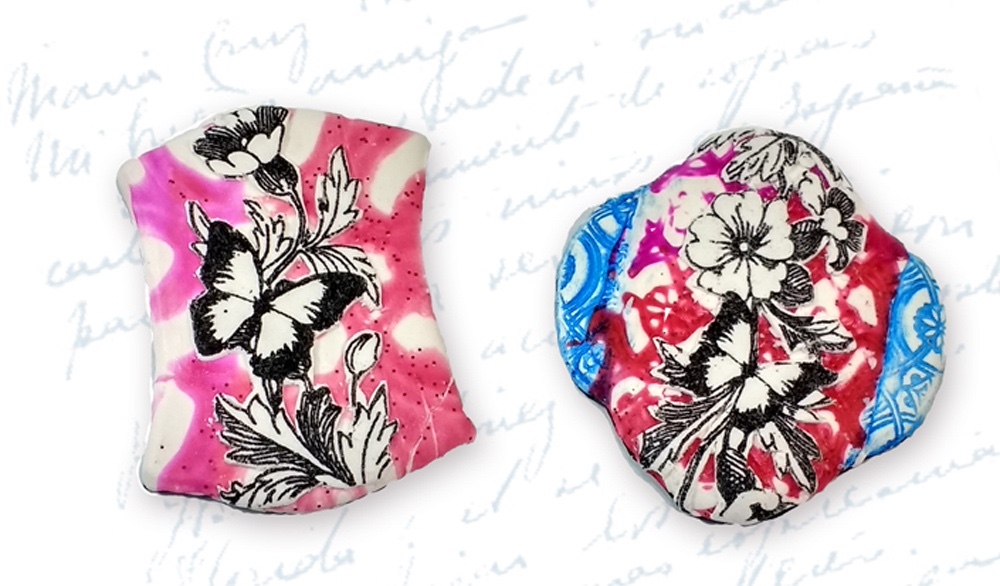 Have you struggled with transferring images to polymer clay? I did too until I found the magic ingredient! Join me at Polymer Clay Adventure 2018. In this super fun online class I will demonstrate how incredibly easy it is to transfer images, create colorful patterned backgrounds and adding black and white images that stand out.
Tejae Floyde is a mixed media artist with a home studio in Colorado Springs, Colorado. Her art embodies old vintage time worn artifacts.
Her "encased hearts" and mixed media art have been featured in Polymer Café, Polymer Clay Global Perspectives, Incite (the best of mixed media), Polymer Clay Artists Guide, 400 Polymer Clay designs, Progress & Possibilities and Somerset Studio.
She discovered polymer clay in 2002 and one of the original members of her local guild PPPCG (Pikes Peak Polymer Clay guild). She has taught several polymer classes including art retreat "Inspired" by Donna Downey, CraftArtEdu, Craftcast and through her website tejaesart.com
Other fascinations include flower gardening, blogging and traveling to Mexico with her husband, Tim.